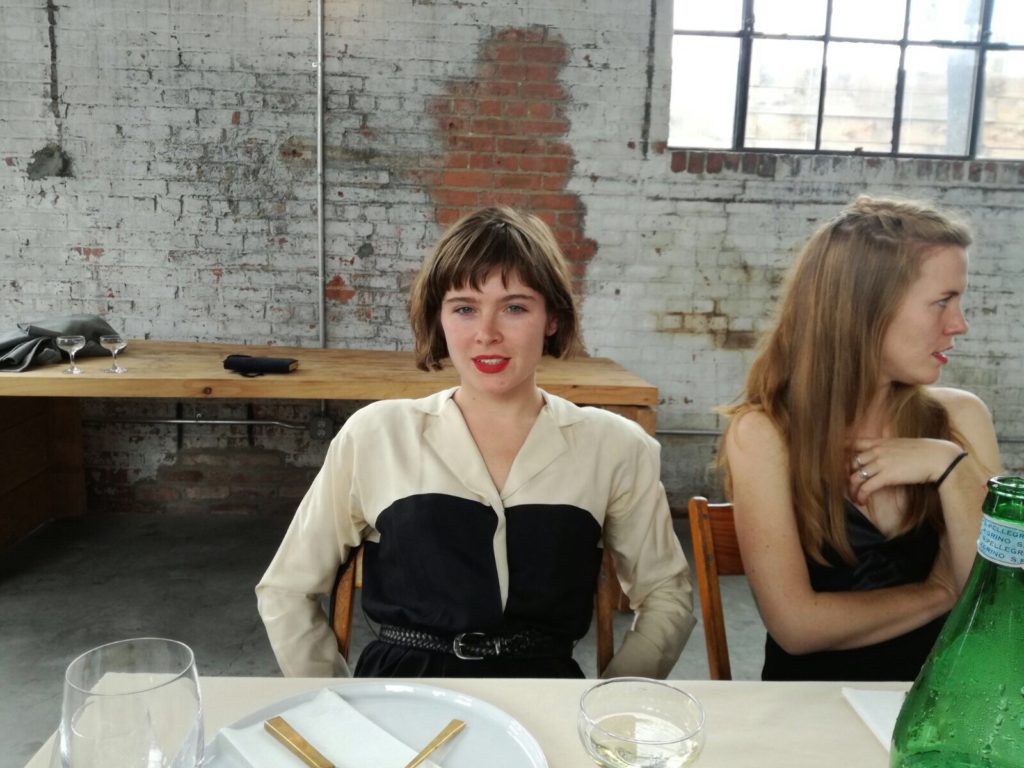 Sagittarius, Sagittarius Rising, Aquarius moon.
Louise is an excellent performer.
Louise is an excellent choreographer.
Louise is an excellent writer and editor.
Louise is an excellent friend.
Louise is an auto-didactic dancer and a Bachelor of the Arts of International Affairs in all senses of the words. Louise has extensive ballet training, kills it in other forms as well (backup dancing from across the eras, post-modern improvisation, sexy dancing of all kinds, 'humor' dance, etc), is a responsive and elegant dance partner, and supplies collaborators with challenging food for thought that ranges from political science and economic theory to feminism and contemporary social theory.
Bilingual French-English, can translate in and out of both. Getting better at German, beginning to learn Hebrew. Louise is open to all language-related projects for money or exchange. Louise is a good writer and an excellent editor.
Louise is having trouble finding an adequate photo gallery plug-in for this website and would appreciate help, preferably from someone feminine, in that regard.
Neptune crosses Louise's ascendant line in mid-november 2017, as she wrote this new bio for her website. Therefore, her sense of self is momentarily cloudy, confusion reigns, and she must be careful with intoxicants. Louise is attempting to deal with this by giving fewer fucks and reinforcing her spiritual practice by purchasing crystals, meditating every day, and learning more about astrology.
It is part of Louise's political repertoire to acknowledge that witchiness is, presently, a trend among people of her same demographic. This is one of the many ways Louise participates in contemporary capitalist culture. But it's not that it's wrong to run with the Zeitgeist. Rather, it's exciting to learn new tricks while preserving a layer of oily recognition that no one survives this game unsullied.
Currently, Louise is reading Conflict is not Abuse By Sarah Schulman. Louise is a big fan of hers, as well as of, among others, Rebecca Solnit, Martin Hansen, COVEN BERLINers Judy Landkammer, Lorena Juan Guttierrez, Kiona Niehaus, Frances Breden, Shelley Etkin, Esther Nelke, and Harley Aussoleil, Effie Bowen, Alice Chauchat, Melanie Jame Wolf, Diego Agullo, SMASH BERLINers including Ivan Ekemark, Simo Vassinen, Jordine Cornish, Giulia Francescini,  Kaadri Noormets, and more, Roni Katz, Agne Auzulyte, Ann Carson, Chani Bockwinkel, Emma Daniel, Donna Harraway, Nikima Jagudajev, Maggie Nelson, Valentina Desideri, Cathy Walsh, Xenia Tanako Dwertman, Igor Dobkin, Lyor Askenazi, Elana Webb, Broad City, Asaf Aharonson, Harry Potter, Henry Trueheart, Andrew Hardwidge, Cathy Walsh, and Moss Beynon Jukes.